Notable New Nonfiction Books
Here are some recent nonfiction books in hardcover or in paperback for the first time or books that are featured in our blogposts, books that we think are important or interesting beyond all hype and promotion.
The Laws Guide to Drawing Birds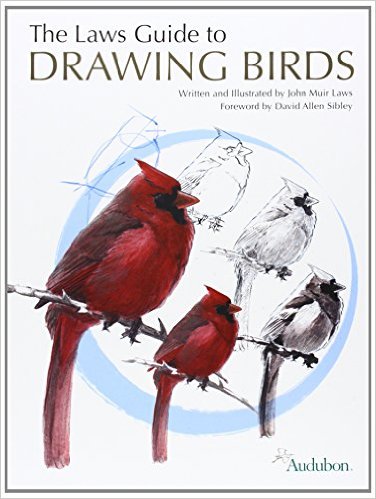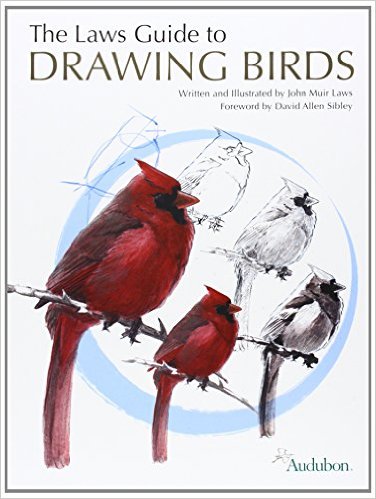 The Laws Guide to Drawing Birds
Written and illustrated by John Muir Laws, Foreword by David Allen Sibley
A new way to see and draw birds
John Muir Laws's guide to drawing birds is itself winged, soaring between a devotion not only to art but also to the lives, forms, and postures of the birds themselves. Here, artistic technique and the exquisite details of natural history intertwine, and drawing becomes the vehicle for seeing. As Laws writes, "To draw feathers, you must understand how feathers grow, overlap, and insert into the body. To create the body, you must have an understanding of the bird's skeletal structure. To pose this skeleton, you must be able to perceive the energy, intention, and life of the bird."
This how-to guide will perfect the technique of serious artists but also, perhaps more importantly, it will provide guidance for those who insist they can't draw. Leading the mind and hand through a series of detailed exercises, Laws delivers what he promises: that "drawing birds opens you to the beauty of the world."
An Audubon Book™
Reviews
"Tips that only an expert could provide are included throughout. Bird-watchers will be pleasantly surprised to discover how helpful this book can be toward fully seeing and understanding the birds they spot."
—Library Journal
"I have read through Jack Laws's Guide to Drawing Birds, and my only comment is that it is outstanding—both from an artistic and ornithological perspective. I wish I had such a book when I first began to draw birds. Reading through the text and, more importantly, exploring his drawings and paintings, leads me through the visual journey that Jack took when he observed the subtle details of each bird. The book is well written, richly illustrated, and beautifully designed."
—Robert Petty, Director of Field Support, Audubon
About the Author and Illustrator
John Muir Laws is a naturalist, educator, and artist, with degrees in conservation and resource studies from the University of California, Berkeley; in wildlife biology from the University of Montana, Missoula; and in scientific illustration from the University of California, Santa Cruz. He is a 2010 Audubon TogetherGreen Conservation Leadership Fellow and has received the Terwilliger Environmental Award for outstanding service in environmental education.